Observations After Plucking the Eagles (and some overdue bits)
Sorry, guys and gals…some serious chaos including having my comp packed for a few weeks kinda stunted my ability to post much.  For those of you relieved by that, well…suck it up, biatches, I'm back!
I was beyond pissed/frustrated/annoyed after each of our losses, and I was worried in our first couple of wins that Zimmer was determined to demote Cousins to a strict game manager, and Stefanski to a play collection that was split between runs and dump-off passes.
It felt like some terrible Childress/Frazier combination was back running our offense, with too much on our RBs and passes relegated to bubble screens behind our porous o-line.  I tell ya, I wasn't sleeping well and had a terrible vision of Zimmer dooming himself and our team with an overdose of grind-it-out offenses.  On top of that, "Rhodes open" started seeming too true and we seemed determined to extend opponents' drives with dumbass penalties.  Our rookie center seemed to hug more than youth counselors and we just seemed…off.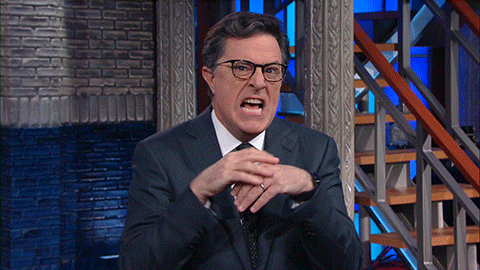 Then, we played the Giants.  I was cheering as loudly as anyone anywhere, but I was also aware that the Giants are a train wreck involving cars full of dumpster fires and that we've had their number for most of the last decade.  We needed a better test, an opponent that could define whether we should have some swagger…or if we're just another 8-8 team that can only pick on losers.
Yeah, well…Philly came to town and helped find some answers…!
Yeah, yeah, I know…their secondary and receiving crews were kinda iffy today, but we always seem to have at least one o-lineman injured and Thielen was just sick…so I don't wanna hear it.  The short version is that we won, in convincing fashion, and did so with our vaunted running game largely held at bay.  Maybe their linebacker shouldn't have called Cousins out…!
VIKINGS 38, Eagles 20
QB- Ol' Captain Kirk got some sweet revenge, today, after his former teammate and Philly Linebacker Zach Brown stated that "every defense wants Cousins to throw the ball" and that he's the weakest link on our offense.  Well, when the tiny rubber pellets in the field settled, today, the embattled Cousins was 22 of 29, for 333 yards, 4 TDs, and one INT that bounced off of Diggs.  He showed good pocket presence, made good use of rollouts, and looked more like the guy that we hoped he was when we signed him.  I think he does play better "ticked off", and I also think that his dimished role in the early games was kinda rough on his confidence.  Getting him involved early and giving him some potentially ambitious plays works better than leashing him into paranoia.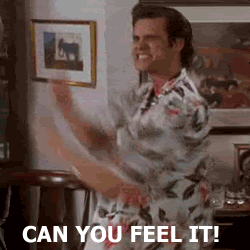 RBs/FB- Well, congrats to Philly, they managed to largely corral Cook…though he did get our rushing TD.  16 rushes for 41 yards and a score isn't impressive, but it helps when rookie Mattison adds another 14 for 63, even if he did have a fumble deep in Philly territory.  This pair dinged Philly's status as #1 against the run, somewhat, and should be looking forward to wreaking some havoc in Detroit next Sunday.
WRs/TEs- If the win over the Giants was the rebirth of the Cousins/Thielen connection, today's game reminded the world, in no uncertain terms, that Cousins and Diggs are just as lethal, if not potentially more so.  After Thielen pulled down our first TD on the opening drive, Cousins would find Diggs for 7 catches, 3 TDs (could've been 4, but for one overthrow), and 167 yards.  The only Vikings INT was a pass that bounced off of Diggs on the sideline, and that looked to me like Diggs started looking up the field too soon.  Rodolph and Smith Jr. both pulled in all their targeted passes, and even Treadwell had a tricky sideline grab that kept a drive alive.  This group should be scaring opposing defenses right about now.
O-Line- YOU'RE ALL…ummm…OK, I'm lifting the double-secret probation, but you're still under serious scrutiny.  That said, excepting one complete failure by our interior (I think it was Bradbury…?) that got Cousins kinda brutally sacked, he had time in the pocket for most of the game.  The running lanes didn't happen nearly as well, but Philly was #1 against the run, so that kinda makes sense.  Hopefully, Reiff isn't badly hurt.
D-Line/LBs- Today was a solid day for this bunch, with Hunter adding another sack and Kendricks forcing a fumble that Barr recovered.  That said, Wentz was and is an elusive target that seemed able to avoid these guys all day long.  On the other hand, they held Howard to 49 yards on the ground and were disruptive all day.  Barr tied as our leading tacklers, and Barr looks far more invested then he did in previous seasons.  More telling, they helped keep the Eagles' TEs from having too good of a day.  Plus…Griffen pulling down another INT is a beautiful thing!
CBs/Safeties- Again, a solid day.   Alexander had an INT, Harry and co. were flying around and making tackles, and it only seemed that Philly accomplished much in the passing game when they forced mismatches and/or Wentz was improvising.  I'm still not seeing Rhodes playing at the level that is expected from him, but I'm hoping that Zimmer will get he, and Waynes, to improve their fundamentals.  Both seem a bit sloppy.
Special Teams- I think this unit is becoming very dependable.  Bailey hit all of his XPs and FGs, Colquitt is still punting with both distance and accuracy, and our kick/punt coverage was on point today.  Pretty happy with this group.
Coaching- This is the element that has made the most progress since the Chicago and Green Bay debacles.  The offense is opening up, the defense is solid and consistent, and special teams is also consistently doing very well.  I fully admit to being frustrated with Zimmer/Stefanski in earlier games, but the last couple show much better coaching, overall.
Officiating-  Maybe it was just because I didn't have sound (again) for this game at the bar, but they seemed awfully nit-picky with us, today.  Obviously, not enough to cost us the win, but enough that I was wondering why we got called when they didn't on a few occasions.
Conclusion-   A second win against the NFC East, a second consecutive victory, and a statement game that the team seems to have gotten its head right after a couple early clunkers.  Let's take the fight to Detroit, and maybe get more sacks than they score points, again!!!
SKOL VIKINGS!!!!