Geoff Nichols Predicts Viking First and Draft Needs – 4-26-17
VikeFans.com's resident draft and free agency expert, Geoff Nichols boldly predicts the Vikings first pick in the 2017 draft, and talks about good fits for the Offensive Guard, Linebacker and CB positions.  Will the Vikes take a Punter?  Will Teddy be back in camp for 2017?   Listen to that and more in this 24 minute show.   Geoff even makes his 2nd round pick for the Vikings!
Make sure to interact with Geoff for all your draft needs.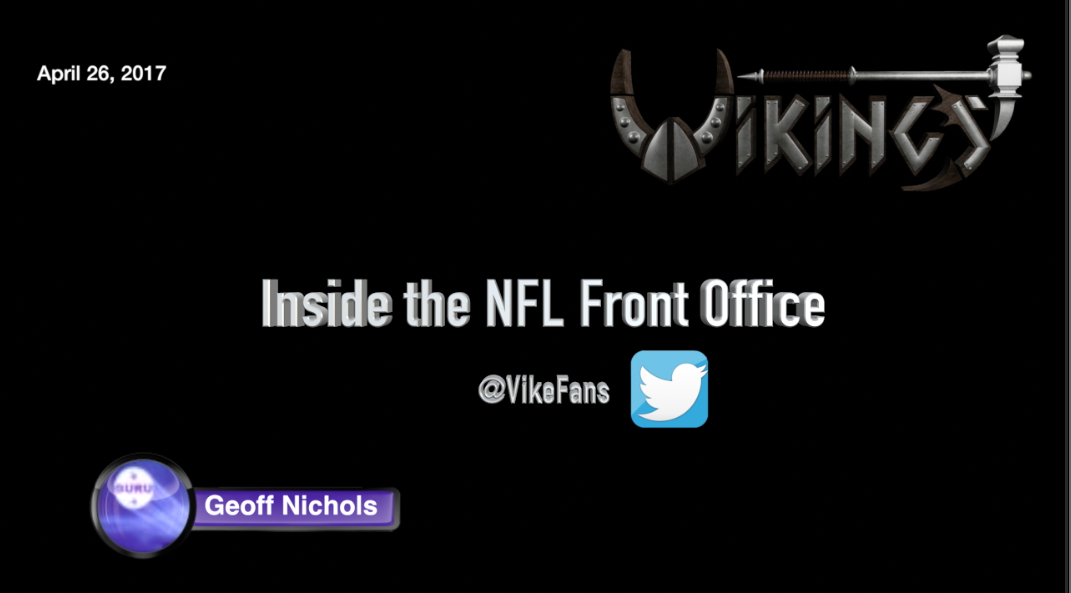 Hey Thanks a lot for taking the time to check out our content.
It really means a lot to us to connect with other fans.
If you enjoyed this piece please consider sharing it on social media such as facebook or twitter.
Keep up with VikeFans.com Content by following us on facebook at https://www.facebook.com/VikeFans/
Or on Twitter @VikeFans
And bookmark our site at VikeFans.com and check out our very active forum
Want to join our team and help generate content?
Let us know Here!