The Lochdown – 2016 Week 2 – Enter the Bradpool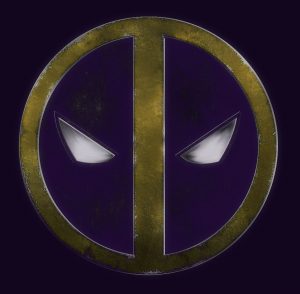 Week 2 is in the books with plenty of surprises, plenty of not-so-surprises, and if you listen to the Bobbleheads on the networks, basically only the Steelers and Patriots actually played. Yes a week of controversy, tragedy and all the things that make us drink even between games… it's the Lochdown, let's get rollin!
Who Fed It, Who Ate It
Sh-sh-SHOCKER – The Rams defeat the Seahawks! In a real fight between a Ram and a Seahawk, like in a steel cage, my money is on the Ram anyways. I mean sure the Seahawk may scratch out a Ram-eyeball or something but eventually it's gonna run out of room or steam and get turned into nuggets through the cage-links. Extruded Seahawk… mmmmmmmmmmm. In any case, the score was 9-3… considerably less exciting than seeing a bird extruded through a chain link fence. What happened to Seattle's offense? I know Wilson has a high ankle sprain but was he in a precautionary wheelchair on the field?
D-d-d-DOUBLE SHOCKER – D-d-d-Dak Prescott. Yes the cowboys behind the rookie managed to pull out a win against the 'Skins. Whether or not Cousins is having an identity crisis, or they're just the kid who couldn't afford a cap gun for a game of cowboys & indians… they not only lost but to add insult to having a 1st win by a rookie behind a fairly shaky team; but also that Alfred Morris drove home the winning score, his total yards barely eclipsing his fantasy points by a score of 7-6. Something is not right in Redskin land, they are playing bad defense and mostly bad offense.
T-t-t-TRIPLE SHOCKER will come later… yes I'm a tease.
In other news, some team from Pittsburgh won. A guy named Gary Marco Polo or something like that got hurt. Some people took a knee before the game even got started cus they think it'll increase jersey sales. The Bills as an organization started throwing matches in dumpsters. And the Bears O-Line made the Vikings look good.
Speaking of Vikings…
The Glory of Victory!
T-t-t-TRIPLE SHOCKER!!! Yeah I may have cut that first segment a bit short (like you mind)… but The Vikes win over the packers! The Vikes win over the packers! I'm gonna say it one more time cuz I love the sound. The Vikes win over the packers! Mmmmmmmmmmmm… that's poetry right there, my friends.
Opening up the new Viking-hizzle in US Bank Stadium, starting a new borrowed Icelandic war-chant borrowed from some dudes in Scotland and having an orchestral, Prince-tribute halftime show… it was already going to be a night to remember and a killer home opener. Of course if the Vikes lost, word is they wouldn't sell any more beer for home games.
…Cuz they lost the opener, of course. Thank you, I'll be here all week.
For sure, this game was not a blow-out, unless you're talking about Fusco's blocking attempts. We only won 17-14, but we fought every inch of the way for it. The defense again carried the day, racking up 5 sacks and at one point limiting A-A-Ron to 65 yards in the first half. I think there may actually have been more penalty yards assessed against the Vikes than total packer yards. On a side note… once again after a week that saw the NFL competition committee issue a record 16 blown calls in favor of the packers against Jacksonville the week before, the Vikings who were the least penalized team in the NFL last year somehow suddenly racked up 13 penalties in a single game. Nothing seems strange about that, right?
Still, the defense stifled the packers and rattled A-A-Ron. 5 sacks, seven more hits, and a final quarterback rating that roughly matches the golden age of rock & roll. Now some of you may not have heard, but you totally should have… this was the 14th game in a row where A-A-Ron recorded a total QB rating of under 100. I'd say blame it on the Vikings having a killer defense, but that did include Jacksonville last week, after all. Of course what success they did have not manufactured by a zebra was targeted at Trae Waynes, who gave up 7 catches and plenty of yardage. Sweet revenge was obtained by his killer interception at the end of the game, sealing the cheesy fate like a wax rind.
While A-A-Ron and Gerber Baby McCarthy hugged it out on the sideline, the Vikings introduced their newest weapon… the Bradpool!
While the running game racked up yards at about the same rate as used underwear sales in a trailer park… and while the offensive line was doing their best impersonation of mime-blocking, Bradpool chalked up a sharp 286 yards, 2 TD's and 0 interceptions. Of course you knew all this… well except for the mime-blocking, which would be a solid routine if you're looking at niche-miming on the side. The point remains that he stayed cool despite 4 sacks and a relative pounding, and no run support. He delivered passes we have not seen in many years, and helped to elevate Diggs to the "threat" category among future defenses we will face.
Speaking of Diggs… he didn't just put on a spin move, he put on a spin cycle. I haven't seen so many guys deked out of their jocks since I accidentally tuned into the football episode of "True Blood" while trying to watch "Game of Thrones" 5 minutes early. His play was a thing of beauty, and I can see Diggs becoming the next big thing among recievers if he keeps that play up.
Also this week… more injuries. Apparently the Vikes are so bad-ass that God figured losing our starting QB wasn't enough. We also lost our HoF running back and starting left tackle. While most people will not shed a tear over Kalil going to IR (we could slap a jersey on a tackling dummy and get about the same effect), losing Peterson does have the effect of meaning other teams will now scheme against Bradpool and Diggs. Will it matter? Time will tell. Considering our next opponents in Carolina, time will tell really fricken soon. That is, unless, we have the NFL's first riot-delay.
The Lochdowns for Week 3
I went a respectable 2-1 last week, my only miss being my upset pick. Maybe I should stick to easy ones. Either way I stand at a combined 5-1 on my Lochdowns. That's a good percentage and another reason to call my inexpensive betting line which I will totally set up if I keep this rate of guesses going. Or I'll just gamble myself. I dunno.
That said the first surefire pick I'm gonna make this week is the Steelers over the Eagles. Yeah, people in Philedelphia are talking about Superbowls around mouthfulls of cheesesteak making it sound like "Suufahbwl" but the Steeler's offense is on fire right now. Couple that with the propensity of the Eagles to melt down in shockingly fast ways, and this might even turn into a blowout game.
(fun fact, this year so far has had the most games decided by less than a touchdown through the first 2 weeks in NFL history… take nothing for granted, my friends)
The other surefire pick is the Cardinals over the Bills front-office. No I don't mean we're gonna be grabbing Larry from accounting and throwing him in pads in front of the Arizona D, but the Bills are a mess and are not going to be able to mount much against a well-coached and well-prepared Cardinals team. This one, too, may be a rare blowout.
My Upset pick of the week… while I'm tempted… I really am tempted to choose the Lions over the packers, but I think that's just packer-failure fantasy on my part so I won't. Daydreams don't equal numbers in an article that doesn't pay. Or something like that. Anyways, I'm going to go with the Skins upsetting the Giants. Yeah I know I was hard on them earlier, but I do think this is when we get the next shouty catchphrase from Cousins, and see the skins go 1-2. Giants are easier to defeat than Cowboys, anyways. Just ask John Wayne and biblical David. (Talk about a buddy-action movie I would watch the crap out of… I'm throwing money at my screen right now hoping someone makes "David and the Marlboro Man" where they team up to fight a invasion of giants)
As to the Vikes… Wow did I underestimate Bradpool. On the other hand, I am really, reaaaaallllly trying to not overestimate him this week. The chemistry and poise I saw despite our offensive line's impersonation of the Mangineau line were remarkable. If he maintains, nay, improves upon it – we could see something special against the Panthers this week. Look for more appearances by Ooga-Chaka-Theilen, and the emergence of either Patterson or Wright while the defense works to shut down Diggs and Rudolph. Where's CJ, you ask? We've been asking that every week.
Defensively it all comes down to contain and compete. Large recievers. Large running backs. A QB who could fit 2, smaller QB's inside of him… this is gonna test the defense to it's max. Keep Fig Newton from using his feet to make plays. Set Kendricks as a spy so he can speed-close on Newton like a ferret on crack. Change up the formations and use BRob to make him feel like he's the star of a Donnie Darko sequel. Whatever it takes, rattle Newton, hit him hard and don't give up big chunks… if the Vikings do that, they will keep Carolina's scoring to a minimum.
That said, Carolina is no slouch in the D-Department, either. With a massively talented tackle tandem and Luke Kueueueamayamayachachaly dominating at linebacker, the O will have to play a near perfect game and take advantage of every scoring opportunity.
I say they do. The Vikes eke out a win (and call me homer if you want, but I won't deny, I think they can do this) by a score of 17-10. There. I said it.
Until that time, however, enjoy the game and stay cool my cubes!