View Other Content
Search Articles
Recent Articles
0
Member Articles
Pumpf provides an incredibly informative breakdown of what he saw at training camp on Saturday. Check this one out!
Read story →
43 comments
on topic
We've been gnashing our teeth since January.
We've been both gratified and disappointed in the massive gains made last season.
We've wondered what the draft would bring, then wondered about our new acquisitions.
We've wondered if Greenway was staying or going, if Locke was still our punter, if Walsh should be kept away from sharp objects.
We've clung to snippets form OTAs, sports sites, and news from the "Teddy Two-Gloves Academy".
Now...our Purple People are coming to camp, and we find out if we are full-blown contenders...!
SKOL VIKINGS!!!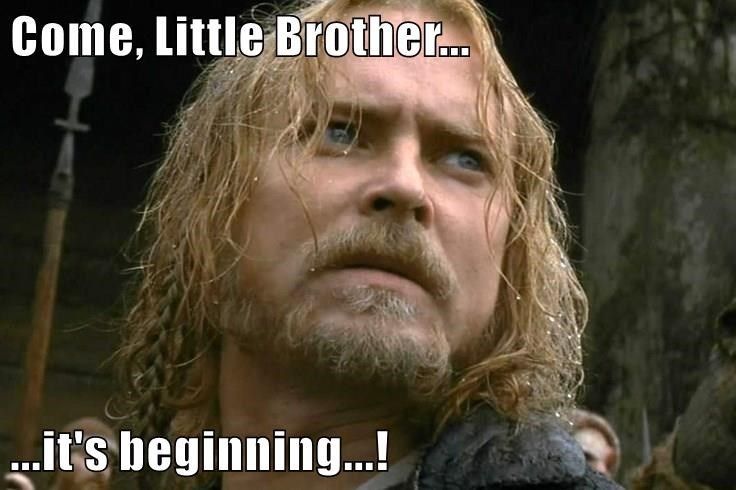 Read story →
10 comments
on topic
That sums it up as well as anything else I could find.
Well, we went from under .500 to 11-5 and re-took the NFCN this season, AD got the rushing title again, and we have a bunch of young talent that look to have us in good shape for some years to come. It just sucks to be one and done, especially after holding the lead for most of the game and just needing a chip-shot to win.
DAMMIT.
But, just to make something clear: to the chat room nancies, the early quitters that were writing off the game with most of the 4th quarter left...you'll always be p***ies to me. Always. Being first to give up will NEVER be something I'll want to see in a fellow Vikings fan. I'd trade the lot of you to Detroit for a '72 Pinto.
Anyway, gonna write this before having a manly vomiting session....
Read story →
24 comments
The Allfather tests us, again.
A mere four days after we felt pain, anger, humiliation, and murderous toward Pacific predatory birds, after I nearly set ablaze the car dealership that has a certain smug-faced overbearing asshat of a jerkoff of a cornerback that's on my damned TV EVERY FUGGIN' DAY AND NIGHT SHILLING MORE ROLLING CRAP FROM A TAX-BURDEN CAR COMPANY THAT HAS KILLED 124 PEOPLE WHILE LYING ABOUT IT BURN BURN BURN RICHARD BURN...
...(cough)...
...as I was saying...
...after a game in which our team looked like the Sister Olga's School for the Indecisive and Incontinent, our boys came out swinging, and met the NFC-West leading Cardinals punch-for-punch until...yeah, just like in Denver. Until...that happened. Again.
The Allfather tests us...because we can take it. But DAMN, Odin, please consider us tested, already! I'm running out of tooth enamel!
On with it...before the Scotch takes hold...
Read story →
9 comments
on topic

,

vf content
Matty Ice got a melt-down, the #1 rush defense got run over by AD, and the mutters that we can't beat winning teams get the STFU for another week.
As someone that still stings from the loss to Atlanta in early '99, I'm all for punishing that team for-freakin'-ever.
On with the merriment!!
Read story →
16 comments
Happy Thanksgiving!
Read story →
1 comments
We're back! The Beast hath recovered!
Read story →
2 comments
I just gotta say...as much as I usually avoid watching brutal leg issues in replays, if I get to see DeMarcus Joyner's knee get blown up in a future game, I may turn it into a GIF that runs in my signature.
After the spineless, ridiculous, unnecessary, and NFL-unworthy hit on Teddy, I dearly hope to watch karma jack that cowardly sumbicth UP.
Apparently my brother and I were obviously pissed, as the two Rams fans sitting at the bar near us got real quiet for the rest of the game.
Serious hopes that Teddy is able to shake today off ASAFP, and I urge everyone to send their best wished to Audie, who got his ankle broken today.
Oh, and I'd love it if some player that'd been previously cheap-shotted by a Gregg Williams defense were to get sent out of bounds and level that asshat. Soon. Often.
Sorry, kinda pissed off while putting this one together. Having nasty images of a couple members of the Rams' organization getting back-alleyed by BRob and Harry. Yeah, that's my happy though for the day....
Read story →
10 comments
on topic

,

vf content
Viking oracle is back with his thoughts on the game including the heads up awareness of Diggs, how luck can turn into confidence and a prediction of what we may see against the Rams.
Read story →
15 comments
on topic
And now, a rare peek into my inner monologue during today's game!
"...oh, for (adult word)'s sake, 3 and out?!? SERIOUSLY?!?!? WE NEED TO START FASTER, DAMMIT!!"
"SEE THAT? THOSE (adult word)S CAN COMPLETE PASSES...AND GET FIRST DOWNS!!! WHY CAN'T WE?!?!?"
"WHY THE HOLY, SCREAMING (series of adult words) WAS THAT (adult word) OPEN!?!?? WHERE'S OUR (adult word) DEFENSE?!!?!"
"Damned STRAIGHT, Sherels!! Let's KILL those (strange combination of adult words, animal species, and baking ingredients)!!!"
"DAMMIT, GET THAT (whole new combination of adult words, parental references, and strange reference to Jimmy Hoffa)!! HARRY, WHAT THE HELL?!?!?!"
"(adult word, adult word, adult word) YEAH, DIGGS!! GO, YOU (adult word, adult word, adult word)!!! GET IN THERE!!"
"BLAIR, YOU BEAUTIFUL BASTARD!! NICE (adult word, adult words combined with kid's cartoon reference, adult word) KICK!!!"
Welcome to my gameday mind! Comfy?
Read story →
15 comments
on topic

,

vf content